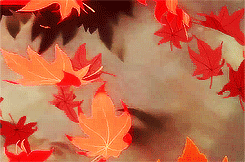 A short trivia round on Canadian Thanksgiving. A few easy and a few hard questions to stump the family with.
To those who still rely on the old Random Trivia Generator interface – links, tags and a few minor issues have been fixed. There were a number of deprecated extensions and functions that were finally updated and pages should work once again.
Tags are now available again, but only some questions are tagged. More are slowly being tagged.
Over the last few weeks the site has been plagued by a number of issues ranging from the obvious overlay ads to other behind the scenes issues. These have now been fixed and I would like to apologize to all the users who were inconvenienced by the issues. The overlay ads were especially annoying and I would like to explain that these were not intentional. I wouldn't use such ads at the expense of user experience.
My sincerest apologies to everyone. This took a bit longer to resolve than anticipated. I have taken steps to try and prevent this from happening again as much as I can in the future.
Thank you for understanding.
Slavi
Q: Who is the Greek equivalent of the Roman goddess Venus?

A: Aphrodite